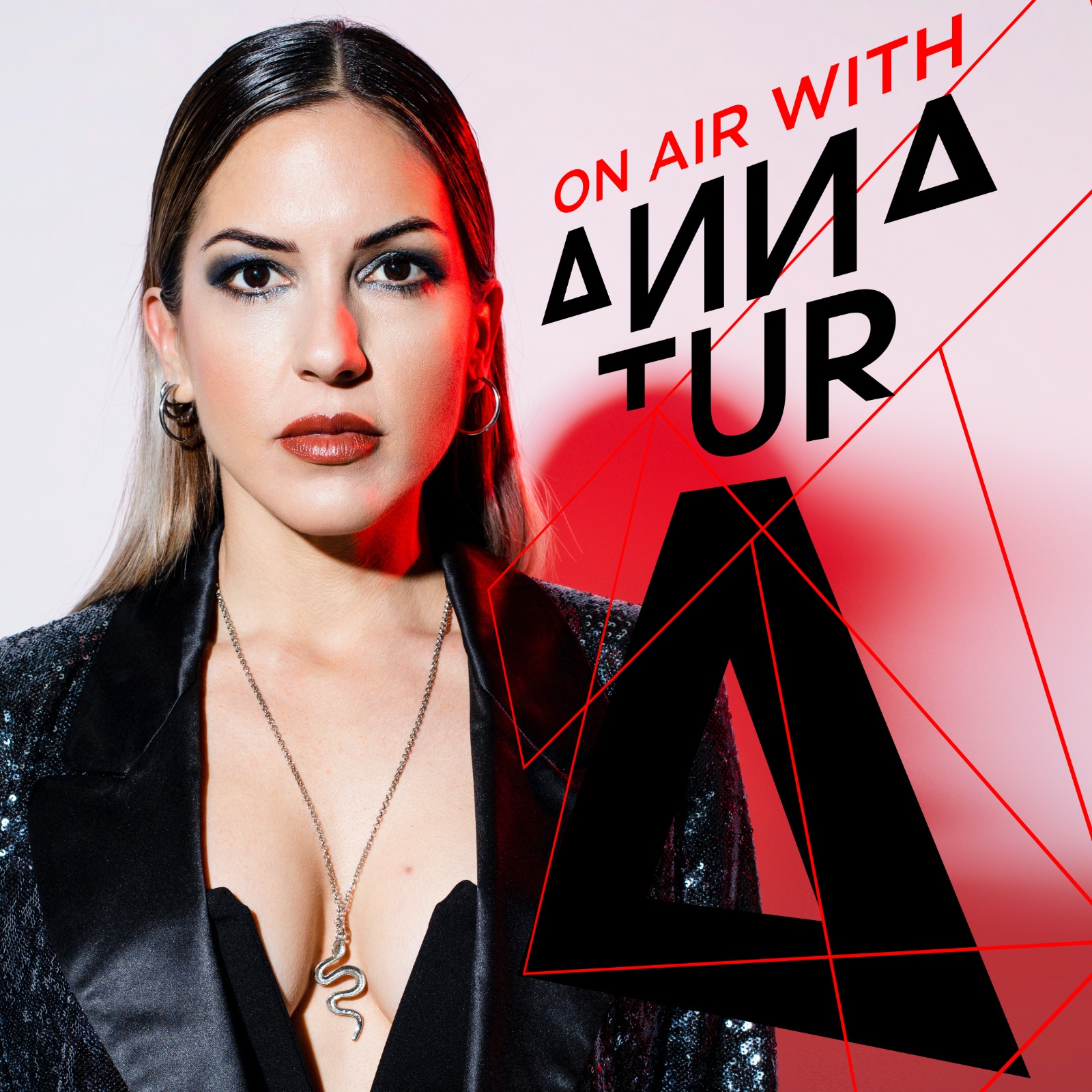 On Air With Anna Tur
It is impossible to explain who Anna Tur is without talking about her music, or better said, her relationship with music. To know when it came into her life is a difficult task and not because it requires deep investigation but because it feels like it was always there.
Two inseparable realities that coexist in perfect symbiosis. Three in fact, because if there is something that defines Anna Tur as much or more than music, it is her beloved island, Ibiza. Honest, positive, spiritual, perfectionist, passionate, elegant and fun are all adjectives that best describe Anna Tur and her style. Her balanced combination between house and techno has taken her to play at the biggest international clubs and festivals. Maybe that's the secret to why the DJ and producer from Ibiza manages to connect with the public in such a characteristic and unique way. An ability that has allowed her to develop a very close bond with her fans who loyally accompany her in each of her projects. A support that is also shared by the electronic industry, from her colleagues to critics and specialized media.
In addition to her music, her work on the airwaves has contributed to this recognition, respect and international projection. For almost two decades, Anna Tur was the General Manager of Ibiza Global Radio TV, one of the most important radio stations dedicated to advanced music in the world. Without her work, it would be impossible to understand the success of the station. After her departure, without leaving behind the radio spirit that characterizes her so much, the Ibizan created On Air with Anna Tur. A radio program in podcast format, in which Anna presents her favorite music, new releases and invites special guests, from the most influential figures in the scene to upcoming talent that she supports.
We are happy to announce that the Anna Tur's radio program will air on our house music channel every Saturday at 7pm MST.
0