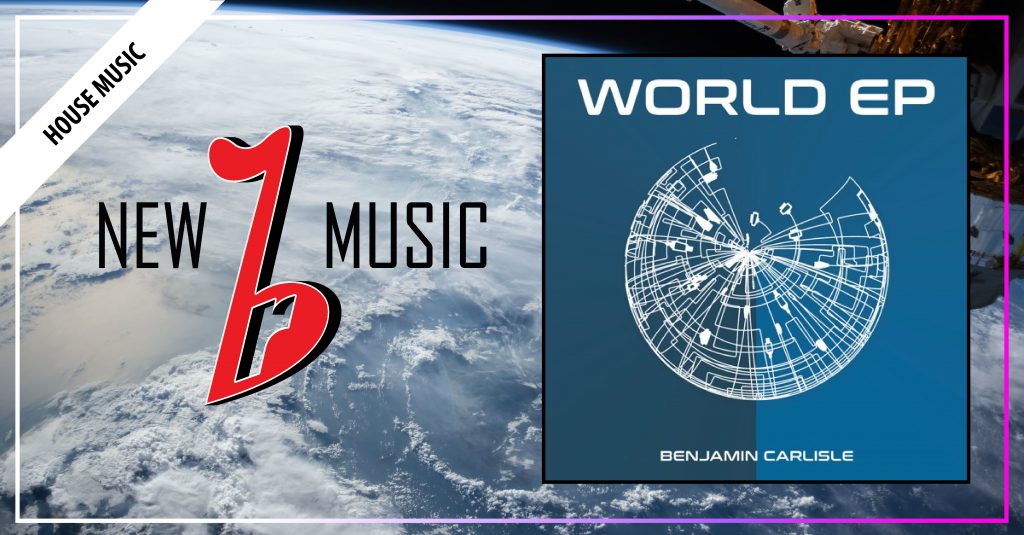 Following on from his inaugural release, Love Me Like This (Icarus Mix) back in April, Brooklyn based producer Benjamin Carlisle is back with a stunning selection of new productions in his World EP.
Delivering 4 epic tracks which showcasing his talent and ability to really branch out and explore various musical realms. He starts off with 'Fortune' a visionary track designed to encompass unique sounds and melodies.
His second installment, entitled 'Closure' really delivers more a progressive tone that is carefully matched by some dreamy vocals by Brooklyn based singer/songwriter IRO.The last two songs; 'All I Want' & 'Waves' are the culminating knock out punch with outstanding infused musical elements.
As a newcomer to the music scene, Benjamin has proven that grit and ingenuity will always set talent apart from all the noise. Releasing high quality tracks that are set to gain popularity for years to come. But don't take it from us, Beats Radio got the chance to interview the man, and this is what he had to say;
What does music mean to you?
Music is an art form. It is a way to express ideas and feelings and find empathy on large scale.
Describe yourself in 5 words.
Adventurer, creative, Impulsive, passionate, obsessive.
Tell us about a moment/event in your life that you won't forget?
About 5 years ago when I first moved to New York. Coming from a small town in the south of the country, I had no idea it would be this great.
What can we expect from you in the near future?
More music for sure, and also a new visual series that will highlight different vocalists/musicians from around the city. I'm excited to share.
If you could sit down for coffee with anyone in history (dead/alive/fictional) who would it be and why?
I would have to say Leonardo da Vinci due to his many areas of expertise, including music!
LISTEN TO THE EP
CONNECT WITH BENJANIM CARLISLE
twitter.com/BenjamnCarlisle
facebook.com/benjamin.carlisle.music