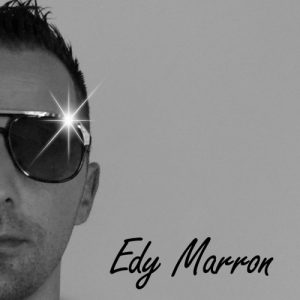 Edy Marron started to buy his first records at the age of 13 at a recordshop in Den Haag, and his collection grew more and more. And after that, some turntable decks and a mixer showed up, so he could start practice his mixing with the records he bought.
In the year 2001, Edy Marron decided to finally start producing. This feeling, to make music, totally satisfied his desire to do so.
After he started looking around for software to start with, he ended up with a simple program called: "Fruityloops", and it was with this piece of software that he learned the basics of producing. Till now, he is still using the same software "FL Studio".
After a while, Edy Marron has find his way in producing tracks and it was time to share it with the world.
Edy Marron made his first official release on "U-Neq Productions " in 2007 which triggered some more releases on this label. He was also a guest in some Radioshows that time in 2008, like 3FM, Radio538 and some other UK stations. More releases came up in 2009 till 2013.
Meanwhile he build up his experience with FL Studio by experimenting with VST Plugins like: Sylenth1, Nexus, Spire, and Synthmaster. Those 4 plugins are now the basics for him to start making his own unique sound. Also some midi controllers are added to his collection. For example, with his M-Audio Oxygen 88, he will create the sound what you hear today. Edy Marron's comeback in 2015 was the best thing ever for him. He created a new sound and will continue to release music to share it with the world. For example; "Basic Thing". It's a track with great elements and unique in it's own way.
Releases from Edy Marron stands out from the rest, because he create a different kind of sound. He also love to hear change, because living in a world of identical and listening to the same type of beat is meaningless.
Beside producing, Edy Marron also work as a DJ. With some CDJ2000's and a DJM he will rock the place with a big show.