Suraj Traz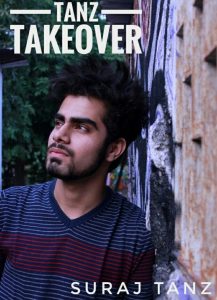 Schedules mix COMING SOON! Stay tuned for more info.
Suraj Tanz is an Indian DJ,music producer,musician and remixer;A dance music enthusiast,being only 19 years old.
"Dance music has a religious effect on people.It is the strongest way to unite people."
"House for soul,techno for mind,trance for heart"
That's how Suraj Tanz describes himself as a DJ. Never afraid to go too deep, his emotive musical selections are his own therapy. Tanz ended up with quite a mixed spectrum of musical influence.Since 2016,Suraj Tanz has hosted a weekly radio show called TANZ TAKEOVER and played alongside names like Ferry Corsten,Timmy Trumpet,Sam Feldt,Monstercat. The show's maxim is 'lush,tasty,electronic' music. Not a prisoner of any genre,this show brings you the best and latest in electronic music. The show also features international talents every month to celebrate the milestone episodes. You can catch Suraj Tanz at TANZ TAKEOVER on BEATS RADIO now!
Connect With Artist
Facebook: https://www.facebook.com/surajtanz/
Twitter: https://twitter.com/surajtanztank
Instagram: https://www.instagram.com/surajtank1