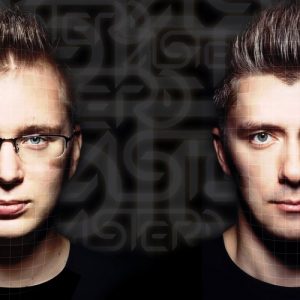 – The best Russian project, combining DJ set and live multiinstrumental performance. Musicians use many music instruments during the show, including keyboards, guitar, saxophone, congas, bongos and timbales.
– According to most promoters opinion, it's one of the most impressive club performances. Well known club hits are being transformed on listeners' eyes with new improvisations, being played live.
– Direct work with audience is carried out with the help of MC, stop-times, acoustic briges (only live play with absolute switching off DJ track).
– One of the commerce-succeed and most actively being on tour duet on Russian Federation territory and in CIS countries: Moscow, Saint-Petersburg, Kaliningrad, Novosibirsk, Krasnoyarsk, Norilsk, Volgograd, Orenburg, Krasnodar, Kazan', Yaroslavl', Riga, Tallinn.
– Authors of resounded through the country remixes on Maroon 5, Groove Armada, Gorgon City, Calvin Harris, Disclosure, Pitbull, Monarchy, Katherine Ellis. Cooperation with European labels: Attractive Music, Under Pressure, Mediadrive.
– The most stylish Russian house, in style of the most modern European traditions, daily rotations on the Russian prominent radiostations, such as: DFM, Record, Love Radio, Megapolis FM.
CONNECT WITH ARTIST