Leandro Da Silva – The Lizard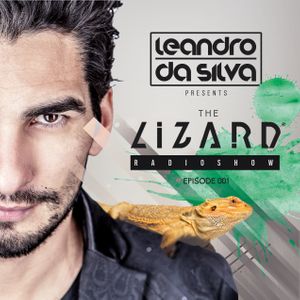 Leandro Da Silva is a rising star in the House Music panorama. Only this year some of his remarkable productions have been released on SPRS-Spinnin', Sosumi, Enormous tunes, Staar Traxx and more.
Aside from his radio show you can expect some of his upcoming tracks will be released on Big Beat and AFT:HRS and a sensational collaboration with Tom & Hills and Jutty Ranx is about to blossom on Armada. Recently his bootleg Uh Oh in collaboration with Kryder has achieved a big echo worldwide.
Leandro alternates studio work with touring life: in June he was on tour in India and the summer 2017 is full of important events including festivals such as Balaton, Beach Party in Belgium, Sealand and the hottest summer consolles in Europe.
In 2016 his track "I Love House Music" has achieved an incredible success: it leaded the Beatport House Chart for months and it reached 4th position in the General Chart. The track is still present today in the Funky/Groove/Jackin'House chart!
Bites of his life: He moved to Italy from Rio de Janeiro with his family at the age of 10. Half Brazilian and half Italian Leandro has merits and defects from the two worlds.
He grew up in Rome and started his career working as speaker in the most important Italian radios. Soon Leandro managed to become one of the most known DJs in Italy.
Today he hosts Music Zone, a daily house music program on m2o Radio (the main dance music network in Italy) where you can also listen to a selection of his renowned podcast "In Da Silva House", that is fully aired every Sunday night on m2o radio.
And now we are proud to feature his latest project "The Lizard" podcast on our House music player every Fridays at 8PM MST www.beatsradio.ca/player