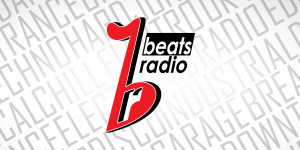 Here is part two of our interview with Suraj Tanz. The 19 year old music producer from India. His weekly mix, TRAZ TAKEOVER will be added to our scheduled line up. Stay tuned to our social media for more info!
BR – What are your thoughts of the music genres of today?
Genres are irrelevant and peripheral in modern day music. Sounds cannot be categorized now. All the styles are incorporating and blending with each other. It's everywhere in between and all over the place. And this is amazing. This is helping music to evolve and grow.
BR – How has music affected your life?
Music is the soundtrack of my life. I listen to music pretty much all day. Music allows me to escape some of the harsh realities that we all go through in this world and just put me into a better mindset. Being a DJ allows me to share the music I listen to every day and night and lift the spirits of others who may be having a rough day. Producing gives me the opportunity to put my emotion into the song and connect with others.
BR – What is your next project?
100th episode of TANZ TAKEOVER! I want it to be spectacular. I have already booked an awesome line up. Arranging other stuff,can't talk about it. *wink*
Also working with a lot of singers on upcoming projects. May will be a very productive month.
You can catch all my latest projects here on Beats Radio!
BR- If had anything to say to your fans, what would it be?
Have the courage to live a life true to yourself, not the life others expect of you.
Figure out what you love to do, and then figure out how to get someone to pay you to do it.Keep moving forward, you'll make it.

With regards to the opposite sex: If you look hungry, you'll starve.God gave men both a penis and a brain, but unfortunately not enough blood supply to run both at the same time. And be nice to your parents-In the end,it's your parents who help you get laid.
Love y'all. And keep listening to Beats Radio!