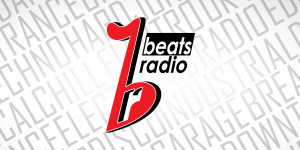 Beats Radio will be adding the TANZ TAKEOVER by Suraj Tanz to our weekly mix schedule. And we are happy to announce that we got a change to speak with the man behind the music.Here is what happened
BR – Give us us a quick bio about your self?
I am Suraj Tank,19 years old,hailing from Mumbai,India. Aside for music,I am in love with the stock market. I am a regular investor/trader and a financial advisor.(No I don't scheme to rob like Leonardo DiCaprio in The Wolf Of Wall Street, he was a broker). I also attend college (my teachers would disagree) and am pursuing a Bachelor's degree in Physics. Art galleries,ballroom dance,British sitcoms,capitalism,classic Hollywood movies,dinners,independent women,Mughlai food,post WW2 era,swimming,Two And A Half Men are few of my favorite things.

BR – How did you get into the music industry and why?
Music was always more than just entertainment.I have always had an ear for music. I wanted to share my passion with everyone and change their life in an exciting and a positive way.
How I got into it ? I was 12 years old, and this memory is etched in my mind. I used to read the 'Sci Tech' section in Mumbai Mirror newspaper and one morning I saw an article on BreakoutBand-a platform to create own songs. First productions and collaborations happened. I became addicted.It only got bigger,better and more serious from thereon.
BR – Who is your biggest influence when it comes to music?
Armin van Buuren! I cannot think of any artist who has been more passionate,relevant and successful for such a long span. From his radioshow to his albums to his DJ sets,he is a big influence. He has been the flag bearer of trance for years and at the same time embraced other genres in his productions. He is also a good businessman,very humble and has a stable family-Mr. Perfect.
BR – If you had the opportunity to play anywhere in the world, where would it be, and why?
a. Ibiza during sunset
b. Norway during aurora borealis
Both are mystical settings.
Part two of the interview will be posted tomorrow, stay tuned. =)